Tuesday, June 12, 2007
The last couple of weeks have been hectic.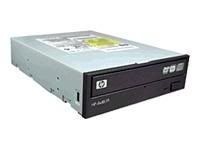 MY 1.5yr old HP DVD-Writer is no longer burning CDs/DVDs properly. Nero keeps giving the error message Burn Process Failed at nx. The exact message error is Cannot Perform End-of-Disk-at-once. After wasting almost 15 HP DVDs trying to figure out the damn problem, I called HP service center to resolve the issue as its no longer under warranty. When they took the writer to their office for testing, they reported no such burning issue on their side after writing 6 CDs and 2 DVDs. I am truly running out of luck with this one, unable to find the fault on my PC - reinstalled Nero, updated the firmware etc. Even tried disabling the IMAPI CD-Burning COM Service. Man I wish I knew a hardware geek around. I'm going to keep the writer incase I do come across someone who can really look into it later. I've decided to get Sony's external sleek USB 2.0 driven model DRX-S50U dvd-burner. Sony has always been steady on external media storage.

As a result of not being able to burn DVDs plus my current hard-disk being almost full without having it defragmented for last 3yrs, I'm forced to get an additional internal-drive. So I've decided to push in a 250GB 3.0-Gb/s NCQ hard drive.


My ISP, Sify, is not pinging through these days. Even though this sprung up just after the rains started 'drizzling' here, its only a coincidence and really has nothing to do with the rains. Rumor has it that there's immense competition between the local cable operators here on connectivity distribution to customers and the result has been vandalism by the new/other party on the existing LAN. Could've written an entire chapter on this - but the last thing I want is some orkut-haters (you know who) banging my head due some political remarks or whatever.

Off lately I've been getting myself into Adobe's Flex SDK to create SWF files via their MXML structure. I never got into Flash before as I always felt (the s/w) naked on anything that was almost a 100% authoring solution. ActionScript 2.0 did exist, but with the new Java-like ActionScript 3.0 language and the non-binary format replacement for fla files, there soon would be a lot of developers jumping into Flex 2. But since its Java based and with the new Flash VM, memory has all of a sudden been a heavy requirement. Even though the resulting SWF is supposed to consume far less client-side memory when compared to a SWF created from Flash 8, it demands heavily during development and testing. Adding a 1GB memory-module to support all this and other services hopefully is a problem solver. Moreover I should then be able to enable many of FireFox's extensions.
That's a lot of work for the next couple of months to make up for !