Thursday, February 14, 2008
A couple of days back, I bought a mobile phone for myself - finally ! (Though I add access to a mobile phone). I was hoping an Android based phone would be out by this year, but Google has a reputation of keeping projects in "beta" for just too long. So I got a Nokia N82 - a 3.5G Symbian 9.2 OS device with a 5MP camera and Xenon Flash ! These days, 5MP mobile-phones are rocketing, after Nokia's N95 launch and the recent launch of Sony Ericsson's K850i & Samsung's SCH-S250.
The clarity is pretty good.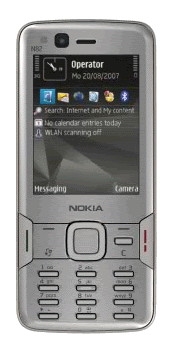 Original :
here
.
Im not sure if its an update in the latest Nokia PC Suite software or if its harware specific, (though I can't see how it can be the latter), but I now can compose and send text-messages directly from my PC via Nokia Text Message Editor (available as an icon in Explorer > Nokia Phone Browser). Now, this is surely a time saver !

Can we see a 10MP camera-phone in the consumer market by 2010 ?